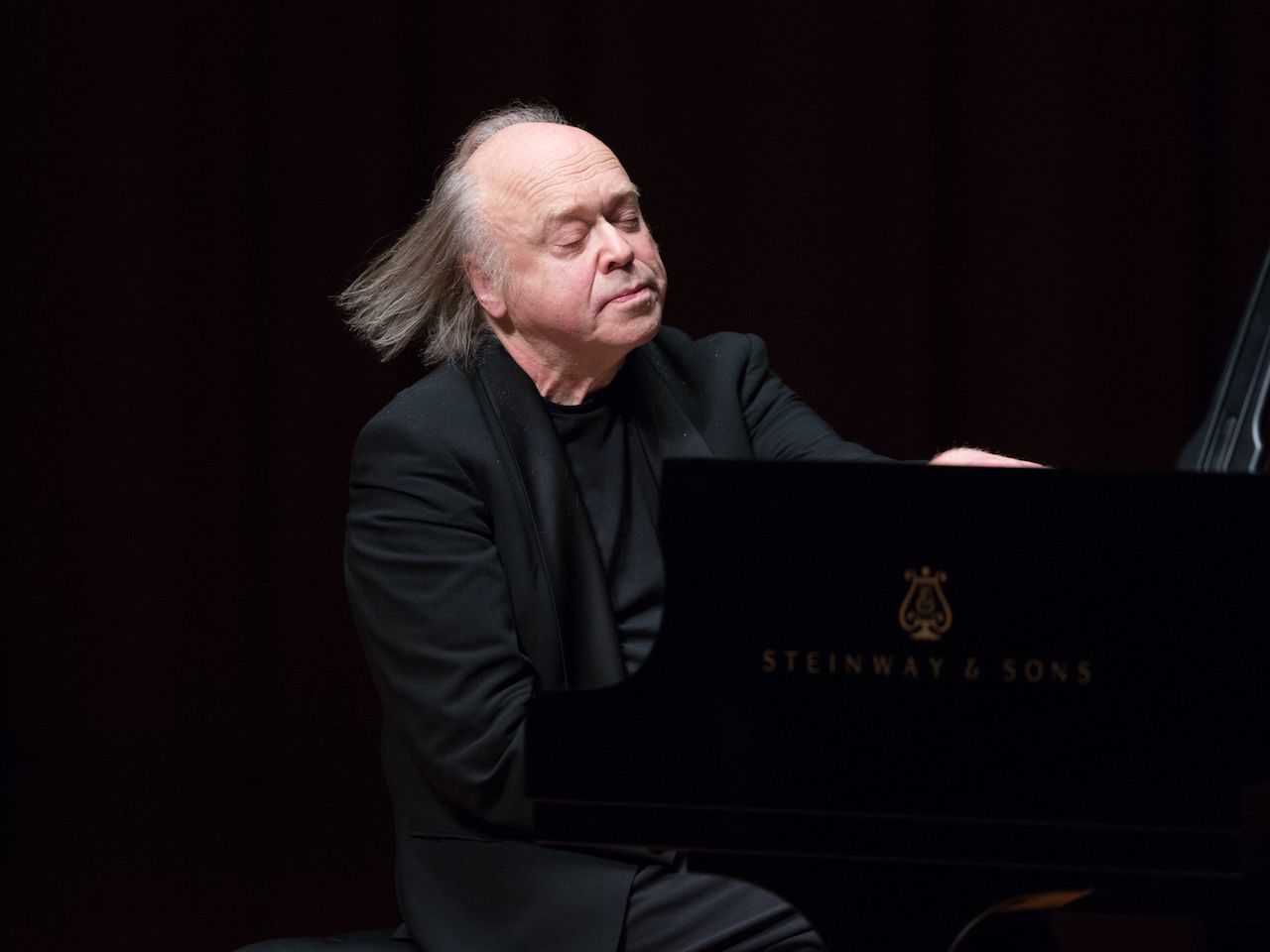 Valery Afanassiev Plays Schubert D960
Valery Afanassiev was born in Moscow in 1946 and studied the piano at the conservatory with the famous teachers Emil Gilels and Yakov Zak. His international career started, when he won the Reine Elisabeth piano competition in Brussels/Belgium in 1970. After a tour through Belgium, Valery Afanassiev decided to leave his home country and seek political asylum in the West, becoming a citizen of Belgium in due course.
Valery Afanassiev´s reputation as an artist is not exclusively based on his extraordinary merits as a pianist. His many interests cover a wide variety of being an active artist: He is a prolific author, who has by now published many novels, wrote plays based on Mussorgsky´s "Pictures at an exhibition" and Schumann´s "Kreisleriana" and wrote many of the liner notes to his CDs with music by Bach, Beethoven, Brahms, Schumann, Mussorgsky, Chopin and others. He also is a chamber musician of extraordinary stature and concertizes with such luminaries as Gidon Kremer and Misha Maisky. Valery Afanassiev is a man of extraordinary education and culture, which can also be seen in the fact that he is widely regarded as a formidable expert on great wines, as well as being a dedicated collector and connoisseur of antiques.
Recently, Valery Afanassiev has discovered his ambitions as a conductor, trying to recreate the inimitable sound characteristics and unique performances by Wilhelm Furtwängler, Willem Mengelberg, Otto Klemperer, Bruno Walter and Hans Knappertsbusch.
12 APRIL GUANGZHOU
Schubert Drei Klavierstücke (Impromptus)
13 APRIL GUANGZHOU
Schubert Moments Musicaux
20 APRIL SHANGHAI
Schubert Drei Klavierstücke (Impromptus)
21 APRIL BEIJING
Schubert Moments Musicaux

Schubert Drei Klavierstücke (Impromptus aus dem Nachlass)

Schubert Sonata D.V. 960 in B Flat Major
12 April Guangzhou Opear House
13 April Guangzhou Opera House
20 April Shanghai Symphony Orchestra Hall
21 April Beijing National Centre for the Performing Arts