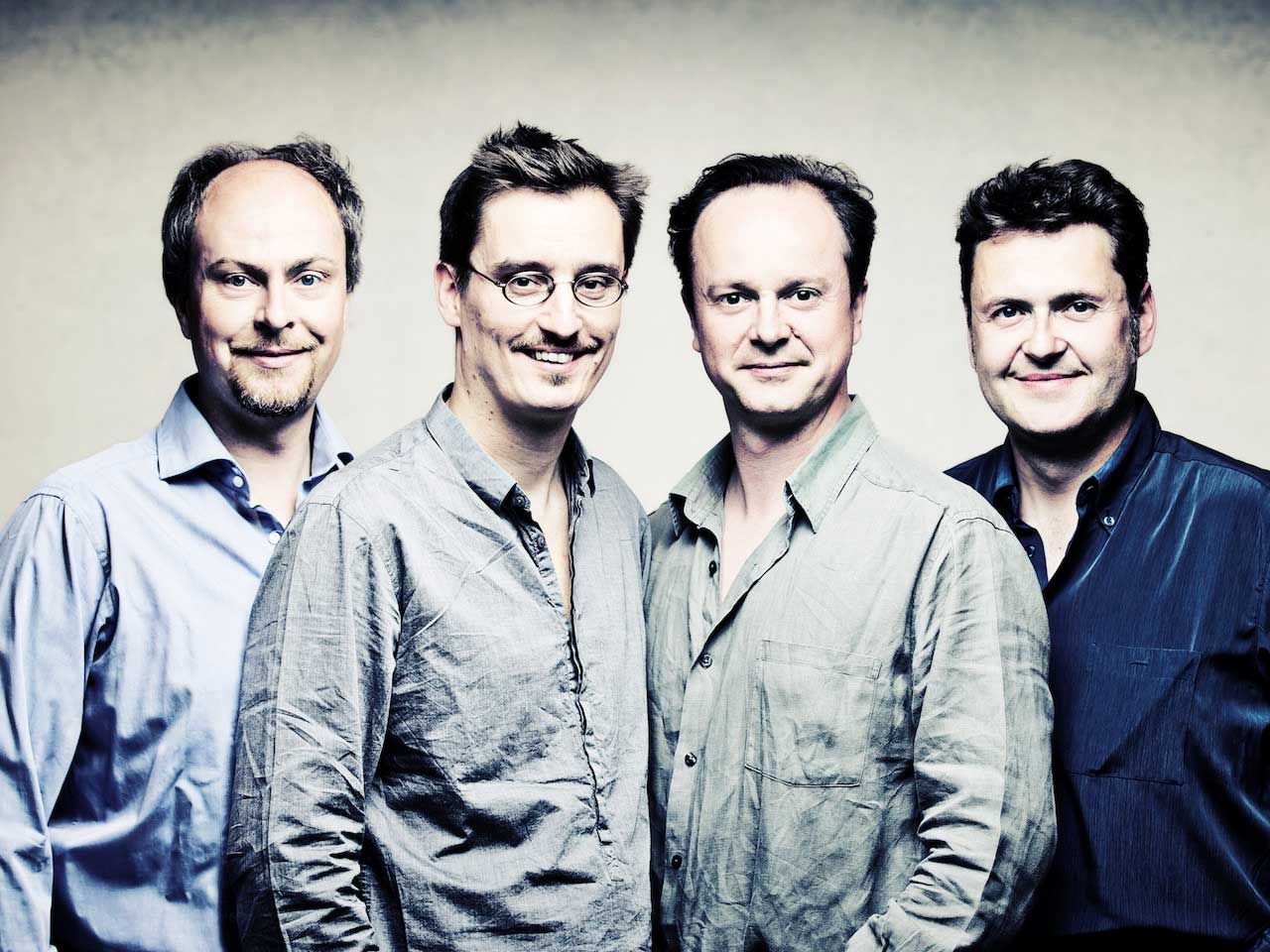 One of the world's leading chamber ensembles, the Mozart Piano Quartet was founded in 2000 and comprises Paul Rivinius, Mark Gothoni, Harmut Rohde and Peter Hoerr, all internationally acclaimed and prize winning soloists.
The quartet performs at major venues and festivals in Europe, the United States and the Far East, including the Mahler Festival, Lincoln Center, Schleswig-Holstein Festival, Wigmore Hall, Melbourne Festival and the Concertgebouw Amsterdam.
The Mozart Piano Quartet regularly undertakes tours to North and South America, giving concerts in New York, Washington, Los Angeles, Chicago, Philadelphia and Boston, as well as in Canada, Mexico, Peru, Colombia and Brazil.
In Europe, the quartet made its debut at the Concertgebouw Amsterdam in 2008 (followed by an extensive tour of the Netherlands), and celebrated its 10th Anniversary with concerts in Berlin (Konzerthaus), Basel, Zurich (Tonhalle), Madrid, Barcelona, Stuttgart and Bremen. The Quartet also gave a special premiere performance, for the Schoenberg Family, of its own arrangement of Schoenberg's Verklaerte Nacht at the Schoenberg Center in Vienna.
Upcoming highlights in 17/18 include concerts in Munich and Berlin, a new tour to the United States, and recordings of works by Fauré and H.G. Witte with members of the Berlin Philharmonic. The 18/19 season sees extensive tours to Asia and South America.
The Mozart Piano Quartet records exclusively for the German label Dabringhaus & Grimm (MDG). Among its many releases are discs of Beethoven's Piano Quartet Op. 16 and Eroica Symphony in the arrangement by Ferdinand Ries; the quartets of R. Strauss and Dvorak; and the multi-award winning premiere recordings of the piano quartets of Mélanie Bonis and Saint-Saëns ("Best Chamber America", "Editor's Choice" in Gramophone Magazine). There have also been numerous live radio recordings and productions from Australia, Brazil, Italy, Spain, the United States and Germany.
W.A.Mozart: Piano Quartet in E flat K 493

Felix Mendelssohn-Bartholdy: Piano Quartet No.2 in f minor op. 2

Johannes Brahms: Piano Quartet in g minor op.25
30 April 2019 National Center for The Performing Art
3 May 2019 Shanghai Oriental Art Center