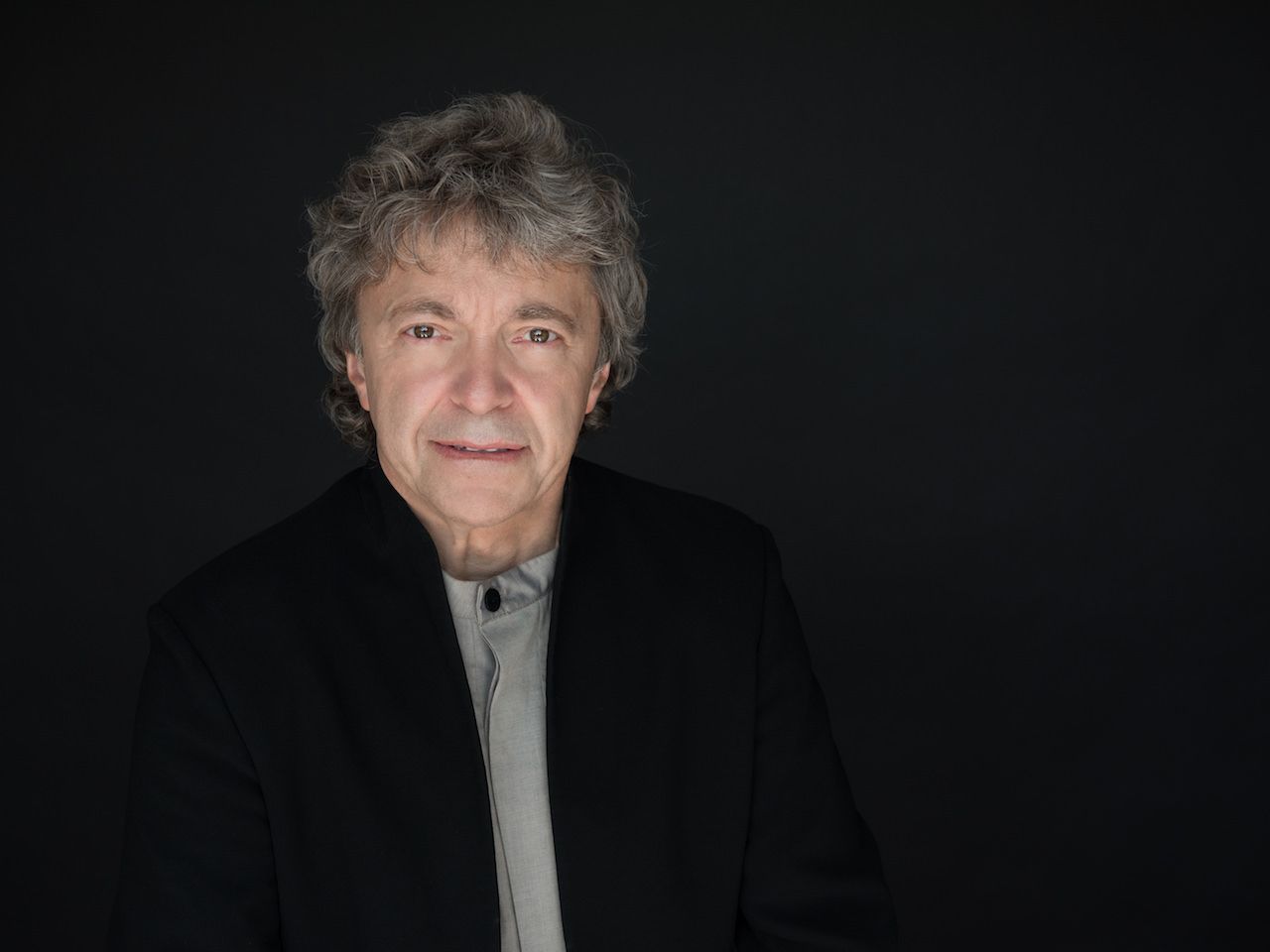 Pascal Rogé exemplifies the finest in French pianism; his playing of Poulenc, Satie, Fauré, Saint-Saëns and Ravel in particular is characterised by its elegance, beauty and delicate phrasing – his name is synonymous with the best playing of French repertoire in the world today.

Born in Paris, Pascal Rogé became an exclusive Decca recording artist at the age of 17. He has won many prestigious awards including two Gramophone Awards, a Grand Prix du Disque and an Edison Award for his interpretations of the Ravel and Saint-Saens concertos. His DECCA recordings include the complete piano works of Poulenc and Ravel, four albums of Satie and two of Debussy and a Bartok cycle with the London Symphony Orchestra. For the Poulenc Edition in 1999 Mr Rogé recorded both piano concertos, Aubade and Concerto Champêtre all under Charles Dutoit.

For Oehms Classics Mr Rogé recorded the Ravel G major and Left Hand Piano Concertos and the Piano Concerto, Rhapsody in Blue and An American in Paris by George Gershwin with the Vienna Radio Symphony Orchestra. His latest recording project is the Rogé Edition released on the Onyx Classics label. The first CD release inaugurated his first complete Debussy cycle with the Preludes and was followed by a second disc including Estampes, a third containing Images and a fourth with the Etudes. Also for Onyx he has released a disc of Piano Concerti by Mozart with the Indianapolis Symphony Orchestra, Debussy and Ravel, Wedding Cake - two discs of French repertoire for four-hands and two-pianos with his wife, Ami, as well as a disc of Bartok's Sonata for Two Pianos and Matthew Hindson's Pulse Magnet. He recently released a CD of sonatas by Poulenc on the American label Urlicht Audiovisual.

Pascal Rogé has performed in almost every major concert hall in the world. Some of the orchestras he has appeared with include the Philadelphia Orchestra, Montreal Symphony, L'Orchestre de Paris, L'Orchestre National de Radio France, Royal Concertgebouw Orchestra, NHK Symphony, Orchestre de la Suisse Romande, Sydney Symphony, Leipzig Gewandhaus Orchestra and the major London orchestras. He appears regularly in the United States and is a frequent guest artist in Japan, Australia and Latin America.
10 NOVEMBER GUANGZHOU
Claude Debussy: Preludes Book I

Claude Debussy: Preludes Book II
14 NOVEMBER BEIJING
Erik Satie:1st Gymnopedie

Erik Satie:3rd Gnossienne

Francis Poulenc: Les Soirées de Nazelles

Claude Debussy: Arabesque No. 1, in E Major

Claude Debussy: Estampes: Pagodes, La soirée dans Grenade, Jardins sous la pluie

Claude Debussy: Children's Corner

Claude Debussy: L'Isle Joyeuse
15 NOVEMBER SHANGHAI
Erik Satie:1st Gymnopedie

Erik Satie:3rd Gnossienne

Francis Poulenc: Les Soirées de Nazelles

Claude Debussy: Preludes from Book I and II
10 November Guangzhou Opera House
14 November Beijing National Centre for the Performing Arts
15 November Shanghai Symphony Orchestra Hall