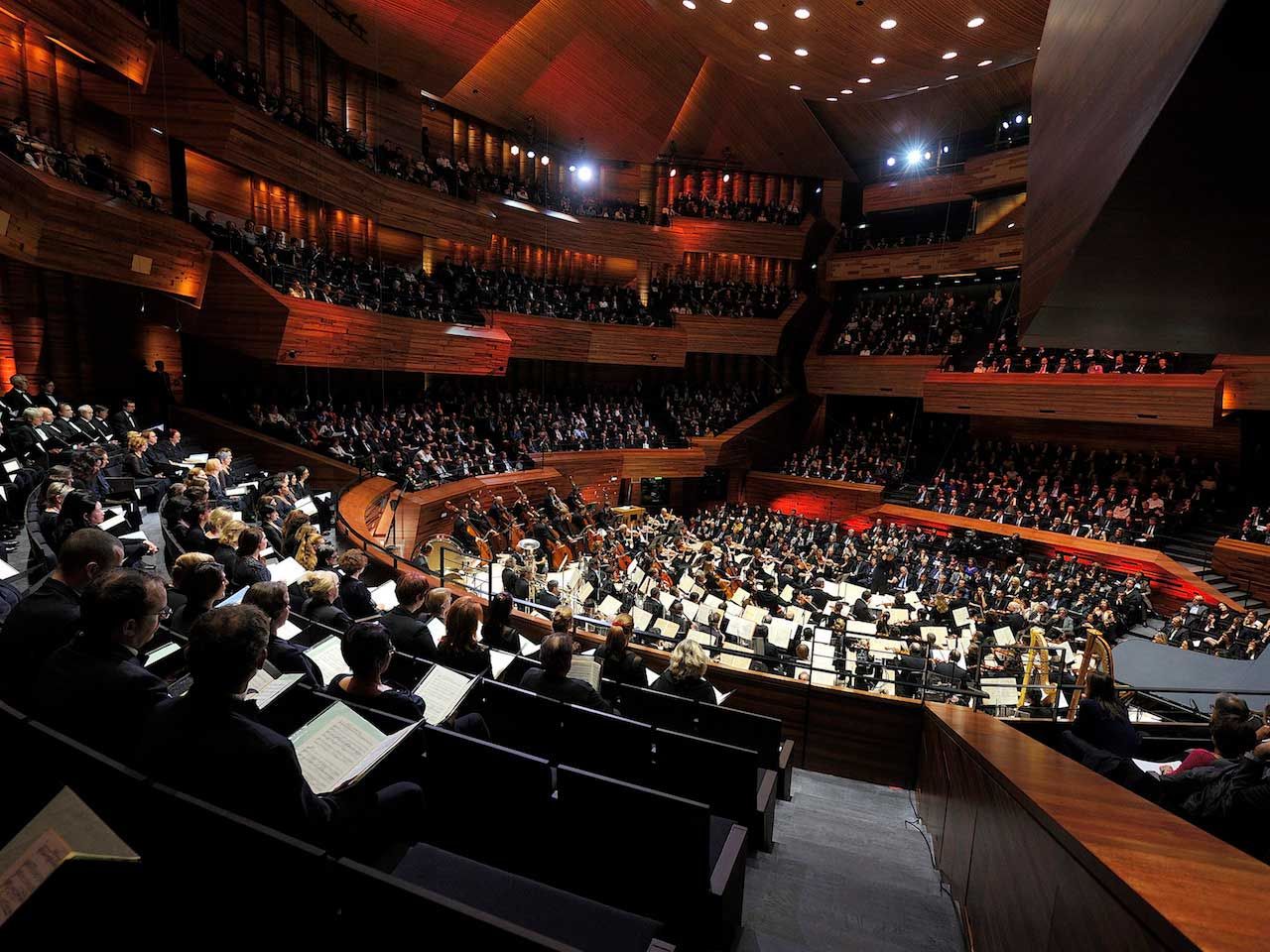 Mikko Franck and Orchestre Philharmonique de Radio France
May - June 2017
Orchestre Philharmonique de Radio France
Founded in the 1930s by French Radio, l'Orchestre Philharmonique was re-established in 1976 at the instigation of Pierre Boulez who strongly advocated more flexibility within the set-up of the traditional symphony orchestra, resulting in an ensemble able to cover all manner of repertoire from the eighteenth century to the present, be it for smaller chamber forces or large orchestra; such formation depending on the composition of the performed works, but nonetheless each working simultaneously in tandem with the other.
The first music directors of the Orchestra were composer Gilbert Amy and conductor Marek Janowski. After more than 10 years at its helm, Myung-Whun Chung undoubtedly established l'Orchestre Philharmonique as one of Europe's foremost orchestras. In addition to the time-honoured and revered conductors such as Pierre Boulez, Esa-Pekka Salonen and Ton Koopman, l'Orchestre Philharmonique has also worked with many of the brilliant conductors of the new generation: Gustavo Dudamel, Alan Gilbert, Daniel Harding, Vasily Petrenko, Lionel Bringuier and Mikko Franck, who succeeds Myung-Whun Chung in the 2015/16 season.
2015/2016 season will also host cellist Truls Mørk as the Orchestra's artist-in-residence, and feature the compositions of Magnus Lindberg throughout the year.
First season of Mikko Franck, Music Director
Mikko Franck first conducted l'Orchestre Philharmonique de Radio France in 2003.
The works of Korngold, Sibelius, Rautavaara, Debussy, Lindberg, Mahler, Messiaen, Dutilleux and many others will be part of the 2015/16 season, that marks the beginning of the collaboration between Mikko Franck and l'Orchestre Philharmonique. The programming line-up in his first season as music director clearly reflects the cornerstones of repertoire much championed by the Finnish conductor. Maestro Franck will also direct Puccini's Madame Butterfly at the Festival Les Chorégies d'Orange in summer of 2016.