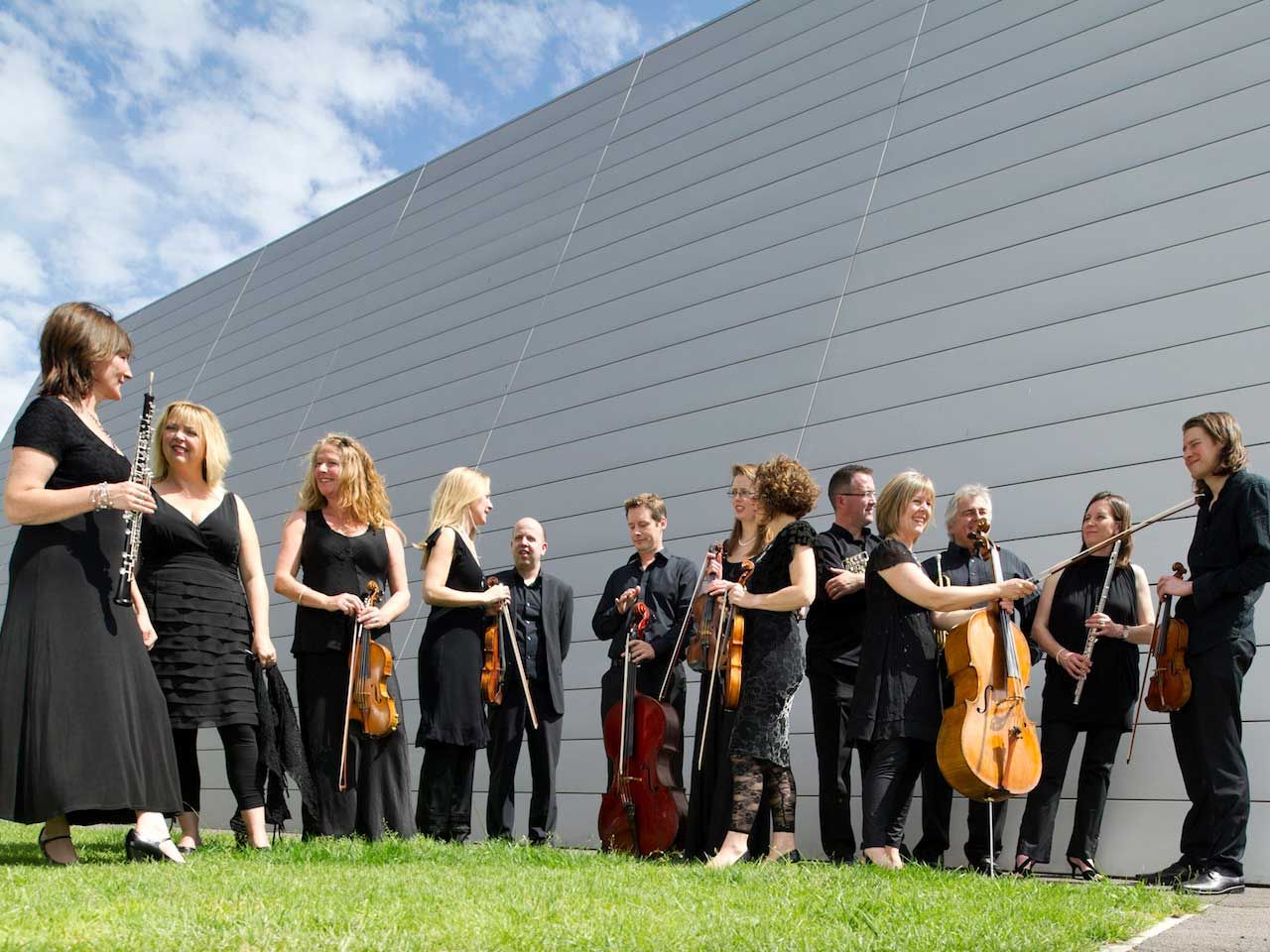 Britten Sinfonia 2016 China Tour
May 2016
There are few more thrilling things in British music than Britten Sinfonia on top form. Ivan Hewett, The Daily Telegraph
Britten Sinfonia is one of the world's most celebrated and pioneering ensembles. The orchestra is acclaimed for its virtuoso musicianship, an inspired approach to concert programming which makes bold, intelligent connections across 400 years of repertoire, and a versatility that is second to none. Britten Sinfonia breaks the mould by not having a principal conductor or director, instead choosing to collaborate with a range of the finest international guest artists from across the musical spectrum, resulting in performances of rare insight and energy.
Britten Sinfonia is an Associate Ensemble at the Barbican in London, and has residencies across the east of England in Norwich and Cambridge (where it is the University's orchestra-in-association). The orchestra also performs a chamber music series at Wigmore Hall and appears regularly at major UK festivals including Aldeburgh and the BBC Proms. The orchestra's growing international profile includes regular touring to North and South America and Europe. In August 2014, Britten Sinfonia made its Indian debut with a tour of six major cities. In November 2014 the orchestra returned to the US with a tour of Netia Jones' acclaimed production of Britten's Curlew River.
Founded in 1992, the orchestra is inspired by the ethos of Benjamin Britten through world class performances, illuminating and distinctive programmes where old meets new, and a deep commitment to bringing outstanding music to both the world's finest concert halls and the local community. Britten Sinfonia is a BBC Radio 3 broadcast partner and regularly records for Harmonia Mundi and Hyperion.
In 2015–16, Britten Sinfonia collaborates with artists including Claire Booth, Oliver Knussen, Eddie Gomez, Colin Currie, Allison Bell, director Netia Jones, Benjamin Grosvenor, Jeremy Denk and Ian Bostridge, with premieres from composers including Elena Langer, Anna Clyne, Edward Nesbit and DaníelBjarnason. Following UK performances, many of these collaborations will tour internationally with performances in some of the world's finest concert halls.
Central to Britten Sinfonia's artistic programmes are a wide range of creative learning projects both within schools and the community. In the 2015–16 season Britten Sinfonia Academy, our talented youth ensemble, will perform its own At Lunch concerts and we hold our composition competition, OPUS2016, offering unpublished composers the chance to receive a professional commission.
In 2013 Britten Sinfonia was awarded the Royal Philharmonic Society Music Award for Ensemble having previously won the Chamber Music Award in 2009 and the Ensemble Award in 2007. Britten Sinfoniarecordings have been Grammy nominated, received a Gramophone Award and an ECHO/Klassik Recording Award. In 2014 Britten Sinfonia was nominated for an Olivier Award for its collaboration with the Richard Alston Dance Company.