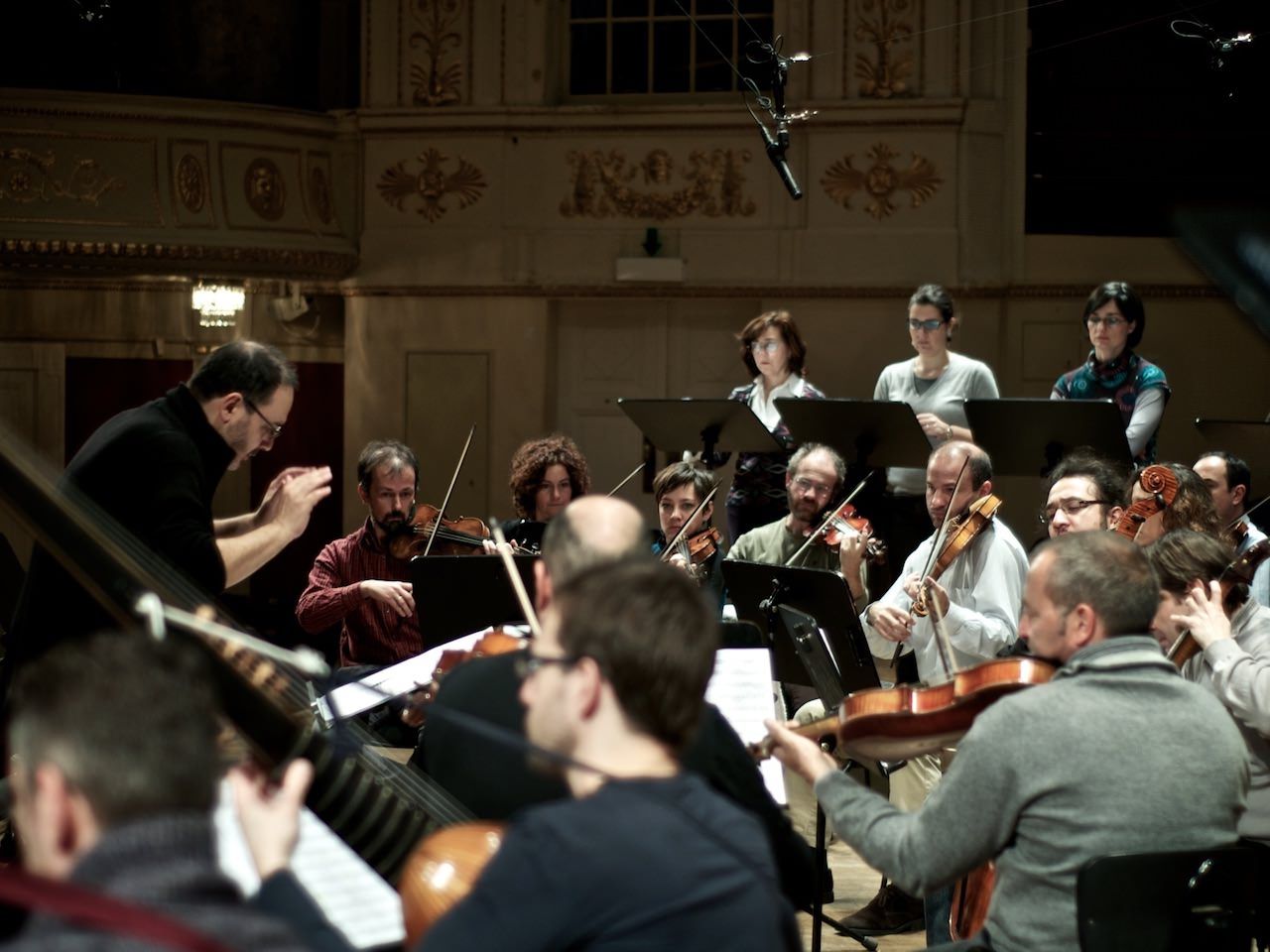 Concerto Italiano 2017 - MONTERVERDI 450 YEARS ANNIVERSARY
March 2017
CONCERTO ITALIANO Artistic Director : Rinaldo Alessandrini
Concerto Italiano has achieved international benchmark status for ground-breaking interpretations of 17th and 18th century Italian music. Their recordings have revolutionised our perception of Baroque masterpieces and the ensemble has firmly established itself with critics and audiences as the finest of its kind in Italy today.
In addition to vibrant performances and recordings of familiar baroque masterpieces Rinaldo Alessandrini's ensemble has also restored, for modern audiences, works that have languished in obscurity for centuries. The ensemble's current repertoire features, amongst others, sacred music by Handel, Scarlatti, Legrenzi, Vivaldi, Melani, Pergolesi and Stradella; instrumental works by Bach, Vivaldi, Corelli, Geminiani, Locatelli and Rossini; vocal music by Monteverdi, Marenzio, De Wert, Charpentier, Nenna and De Monte.
Concerto Italiano has appeared on stages in Amsterdam (Concertgebouw), Utrecht (Oude Muziek Festival), Rotterdam (De Doelen), Brussels (Festival de Wallonie, Flandern Festival, Societè Philarmonique), Antwerp (De Singel), Leuven (Flandern Festival), London (Lufthansa Festival, Queen Elizabeth Hall), Edinburgh (Edinburgh Festival) Aldeburgh, Glasgow, Paris (Citè de la Musique, Théâre de la Ville, Théâre des Champs Elysées), Beaune, Lyon, Montpellier (Festival de Radio France), Metz (Arsenal), Ambronay, Saintes, Chase-Dieux, Vienna (Konzerthaus), Graz (Styriarte), Innsbruck, Madrid (Liceo de Camara), Barcelona (Festival de Musica Antigua, Palau de la Musica), Valencia, Bilbao, Seville, San Sebastián, Salamanca, Santander, Oslo (Chamber Music Festival), Bergen, Vantaa, Turku, Warsaw, Krakow, Kön (Conservatoire WDR), Stuttgart, Darmstadt, Rome (Accademia di S. Cecilia, Accademia Filarmonica Romana), Milano (Musica e Poesia a S. Maurizio), Ravenna, Ferrara, Torino, Spoleto (Festival dei Due Mondi), Palermo (Festival Scarlatti), Perugia, Bologna (Bologna Festival), Napoli (Teatro S. Carlo e Associazione Scarlatti), Istanbul, Tel Aviv, Jerusalem, Buenos Aires (Teatro Colon), Rio de Janeiro (Teatro S. Paolo), New York (Metropolitan Museum, Lincoln Center), Washington (Library of Congress), Tokyo. During the 2014/2015 season, Concerto Italiano made their debut in South Korea, at the Seoul and Daejeon Arts Centres. They will return to Asia and Australia in 2016.